Yes, it's true!  KidzVuz co-founders, Rebecca Levey and Nancy Friedman (that's me!) were on WPIX Morning News in NYC this week, with two of their favorite KidzVuz reviewers, talking with fab anchor Tamsen Fadal about holiday gift picks for the hard to buy for tween set. We're even giving a bunch of them away.  (As well as this awesome HTC Windows Phone 8X) Take a look:

CityKid (aka Miranda) talked about the Xbox 360 Kinect Bundle.  It's the only game system where you're the controller.   Just Dance 4  ($39.99)Awesome for tons of games, or for your kids dance party — or for you:  you can exercise those unwanted holiday pounds away.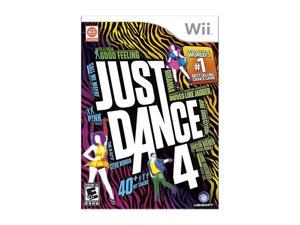 Giveaway 1: Just Dance 4 fill out the form below and you could win Just Dance 4 for Xbox for Wii. (your choice).
Miranda also talks about the super cute super soft and let's face it, just plain tween-a-licious pillows and more by iScream NY. We love that you can get everything from cute stocking stuffers like shoelaces, for $4.99, to the pillow that Miranda's got for $40.
Giveaway 2:  An iScream NY Sleepover Survival Kit
Fill out the form below and you could have everything you need to be the best dressed/best prepared/best looking sleepover guest ever: tote bag, pillow, fleece blanket,  sham, shorts, duffle bag, activity book, shoe laces and pen in a mix of iScream's awesome patterns.  You can see them all here, and the iScream NY new online store.
Giveaway 3: Fill out the form below and you could win  your own Nerf: Vortex Pyragon

Avery had the recommendations for boys. First,  N-STRIKE ELITE HAIL-FIRE blaster unleashes an unrelenting, unwavering,
unforgiving stream of N-STRIKE ELITE darts — 144 of them –  traveling up to a full 75 feet. The super-cool revolving clip carousel, with slots for up to eight clips of any size, is bound to wow any tween boy. (And from the reaction to it of the cameramen and tech guys on set, it'll wow lots of grown men, too!)  He didn't show off the Nerf Vortex Pyragon– but trust us –it's equally fantastic!  (Approx. $43.99)
Avery's other pick is the Helo-TC from Griffin Tech (and available on Amazon, Best Buy and at your local Verizon Store), is another one that's supposedly for kids, but that might also make a great gift for the corporate kid at heart. Download the free app, then use your smart device (iOs or Android) as a controller, and watch it fly! (Around $49.99)
For a family gift, KidzVuz chose the Microsoft Surface.  It's lightweight, powerful, and just GORGEOUS.  Not only that, but it's
WiFi and Bluetooth enabled, it has two HD cameras, a full sized USB port, an HD video out port, and more. It can even control your xbox.
Plus it runs on a lighter version of Windows called Windows RT, and comes with Microsoft Office Home and Student 2013 RT Preview (which  includes Word, PowerPoint, Excel, and OneNote – upgradable at a later date), which means it's as much for work as it is for play.(Starts at $499)
My own daughter pronounced it "sick."  Which I'm pretty sure is better than awesome.
Giveaway 4: Windows Phone 8X by HTC
While we don't have a Surface to give away (we don't even have a Surface at all!) we are giving away this fabulous phone by HTC, the Windows Phone 8X.  It's HTC's first Windows 8 phone and it looks and feels just like the Windows Phone Live Tiles. It's powerful Qualcomm Snapdragon S4 insides make it super fast.  And just look at all the colors it comes in, too! Unique to this phone is a 2.1-megapixel front-facing camera which has an 88 degree wide-angle lens.  Translation:  it's large enough to capture up to four faces in one picture this holiday season. A stunning 4.3-inch HD display and Beats Audio make this a truly awesome prize to give as a gift — or keep for yourself!
Want to win one of the prizes above?  Enter using the form below!
Related articles
Comment with Facebook!